Prophecy indicates that moral behavior and attitudes in the last days will be much like that of Sodom and Gomorrah. In the last days men shall despise those that are good, and they will be lovers of pleasures more than lovers of God. 2 Timothy 3:1-7. Read more...




This fascinating Chart is a road map of the entire plan of God found in
His Word. Explore with greater understanding times, events and Bible characters as they progress throughout history.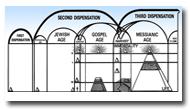 Receive personalized answers from our most qualified teachers. Get straightforward and detailed answers with Scripture references.
Harmonize God's Word and fortify your faith.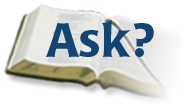 Learn the most effective study methods used by Bible scholars: context, topic, symbol, type and antitype, and time frame. Examine the Scriptures with a fresh, unbiased perspective.


Temporarily Under Construction