This quarterly report is a helpful topical guide to current events and issues in the light
of Bible teaching. The End Times Bible Report Quarterly is a free publication provided
by the Associated Bible Students of Central Ohio.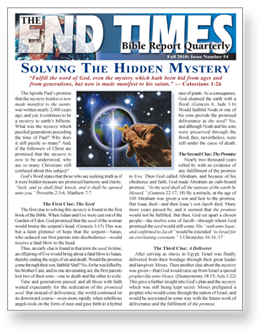 BROWSE PAST ISSUES of
The End Times Bible Report Quarterly »

SUBSCRIBE FREE FOR ONE YEAR!
To receive a free subscription to
The End Times Bible Report Quarterly
in the USA or Canada by postal mail,
or any place in the world by Email*,
complete the information in the form below.

*We encourage electronic subscriptions to your
Email address which will help reduce the high cost
of printing and mailing. — Thank You!
If you include your Email address, you have the option
to receive periodic prophecy in the news Email reports.
We respect your privacy. We do not rent or sell
your personal information.